Print this review
CeBIT 2003. Sharp – mobile phones and PDA
CeBIT 2003 - first day of the exhibition, part 1
CeBIT 2003 - first day of the exhibition, part 2
CeBIT 2003 or 7 Euro to get home...
CeBIT' 2003. Mobile phones from Samsung
CeBIT 2003. Mobile phones from NEC and devices of the future
We saw many interesting devices at the stand of Sharp, but we'll tell only about mobile phones and PDAs. GX10 was seen almost everywhere at the stand. It was written that it was the best phone of the year. In my opinion this phone is a little bit thick, not elegant. I think that its rival, Panasonic GD87, with lesser depth, has better design. But tastes differ…
In summer the company will launch a successor of GX10 – Sharp GX15. It has a third band, a transflective TFT display, which provides better color rendering. If you compare these two models, the picture on the last one looks better.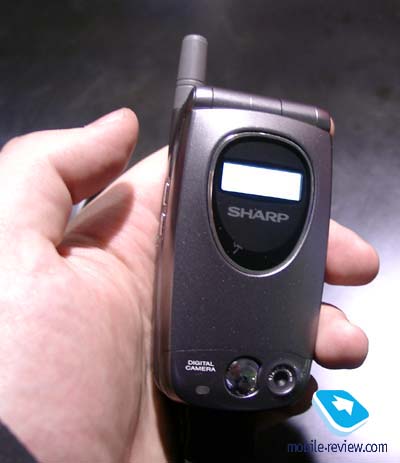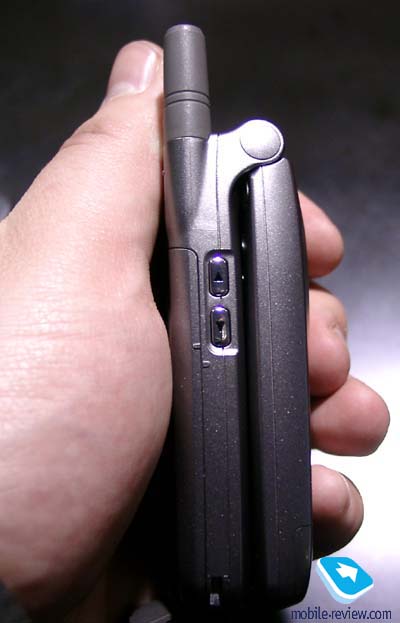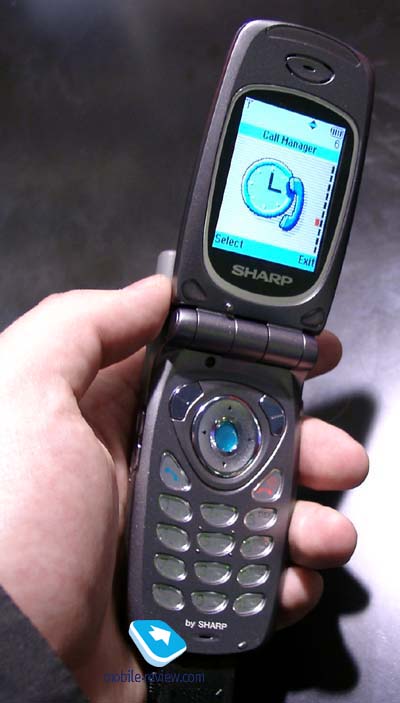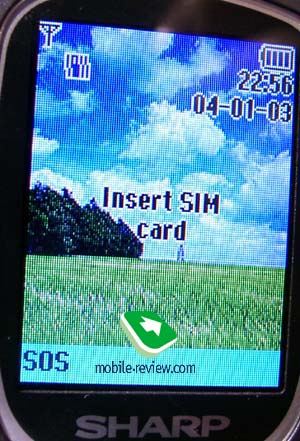 GX20 is differed from GX15 in the other type of the screen, which is called CG-Silicon LCD. Probable, it is a first phone with such kind of screen; until now, we didn't see it anywhere. The picture on the screen looks vibrant and bright. In response to this features, it is the best phone I've ever seen. The other advantage of this handset is an integrated camera, which has a resolution of 310000 pixels. It's not typical for modern phones, but would be a standard in September, when this phone would be available in shops. The price is not known yet. They said that it has an increased memory and could record short video. Let's wait and see what rivals will make to that time. It seems to me that GX20 has a lesser depth than GX10. You can try to estimate it yourself on the photo (the phone was protected by a glass).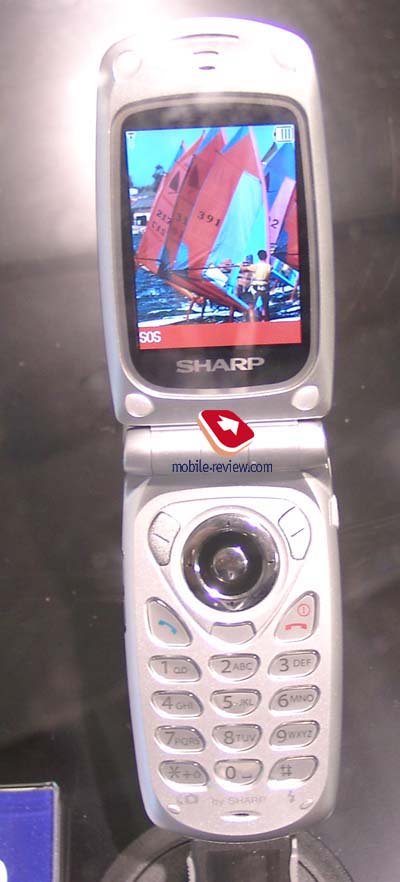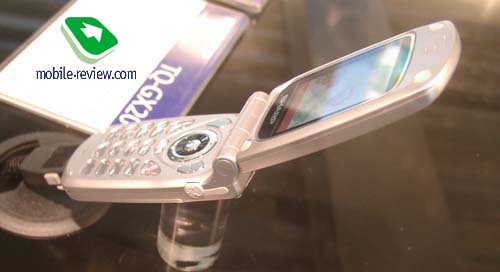 GX1 is known since GX10 has been launched. But it wasn't in sale. It has a little bit worse screen, but the same functions.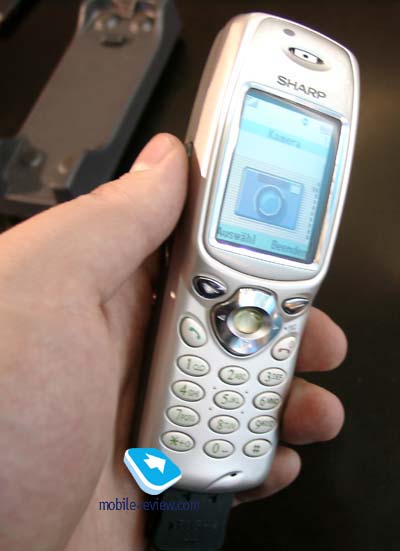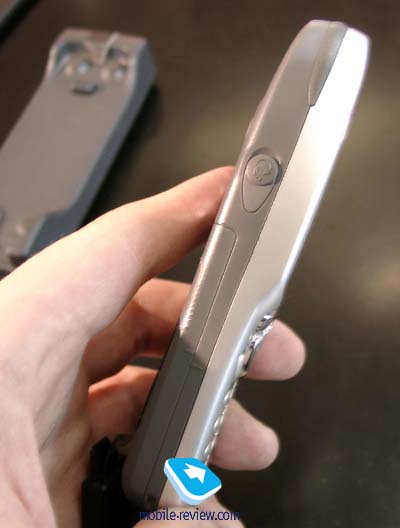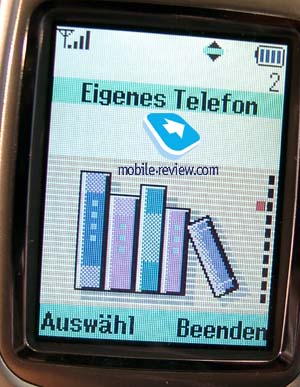 You can also see several serial models aimed to Japanese market. We are not going to describe them in details, but we should tell few words about technology, which is realized in some of them. They equipped with a 3D LC-display, which shows pictures that resemble a stereoscopic postcards.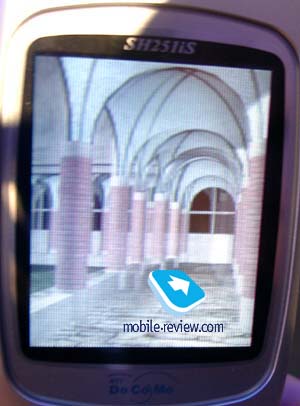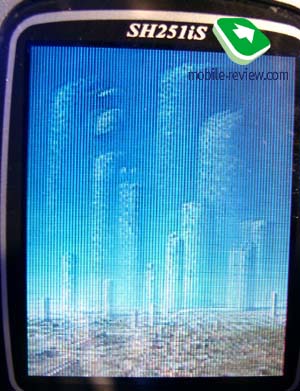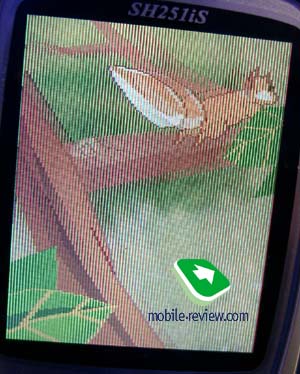 I find that a menu structure of Japanese models is rather unusual.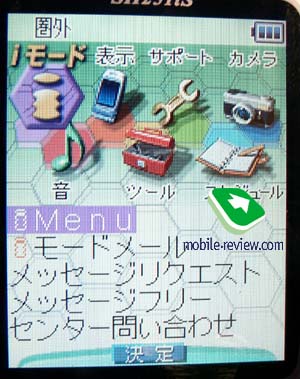 PDAs, which were presented, are beneath notice. One more time you could see Zaurus. Besides these models, one could find Linux-powered Sharp SL-C700. It uses Intel Xscale PXA250 (40 MHz) processor, has 64 Mb memory (only 30 Mb are available for a user) and 32Mb RAM. The PDA is equipped with a touchscreen (65K), which has a resolution of 640õ480 pixels. A screen can be folded. There are SD-card and Compact Flash slots. According to the manufacturer this device has up to 4.5 hours of operating time (with a switched backlighting). Weight is 225 grams.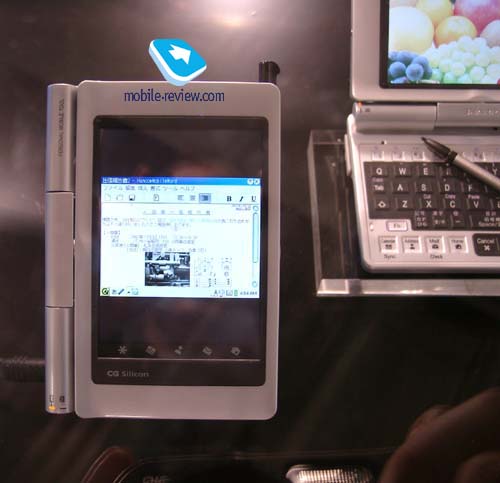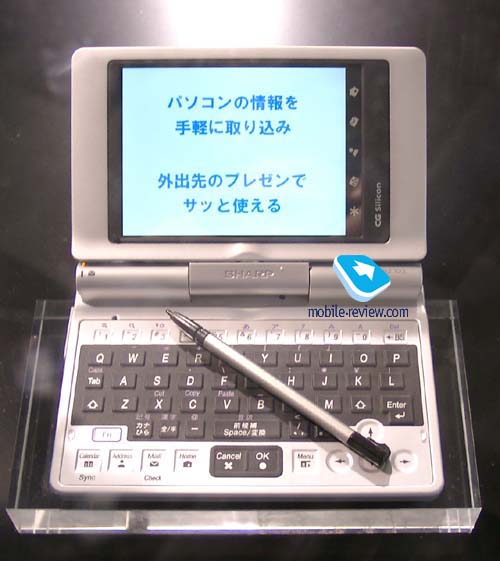 That is all about Sharp.
CeBIT 2003. Asus – a new player on the mobile phone market
CeBIT 2003. Mobile phones from Sanyo
Eldar Murtazin (eldar@mobile-review.com)
Translated by Maria Sennikova(maria@mobile-review.com)
Published — 17 March 2003
Have something to add?! Write us... eldar@mobile-review.com