Best products, technologies 2002. Version of mobile-review.com
Estimating one or another event of the last year, each edition takes different principles into consideration, as a result these estimations are not single-valued. There are wide polls, all samples are too small and not representative. Of course, we donít think that our opinion is an indisputable truth; we only express our thinking. But in every nomination we describe, why one or another product takes this or that place. By the way, letís turn to awards for phones and technologies 2002.
We decided to select 8 awards, namely:
Itís obvious that we canít award ďThe best smartphone/communicaorĒ but next year it will be possible to do. After long deliberation we also decided to remove such award as ďThe best operatorĒ because criteria of selection would be too ambiguous and any choice would be rather controversial.
Many manufacturers unveiled a lot of rather cheap and mainly advanced models. It was difficult to choose among this variety, so, we decided to view sales statistic. It turned out that the most popular models were Motorola T191, Siemens C45 and Alcatel 310. To say the truth some other phones, for example, Motorola T190, can be also included in this category. But Motorola T190 was launched too late, in the end of the year and it didnít influence the market. The other example is Siemens A35/A36. The operators, MTS in particular, actively sold these models. In the shops they were also popular but lesser than Siemens C45. That is why A35/A36 didnít take any of the leading place. We can choose the following three winners:
Motorola T191
Siemens C45
Alcatel 310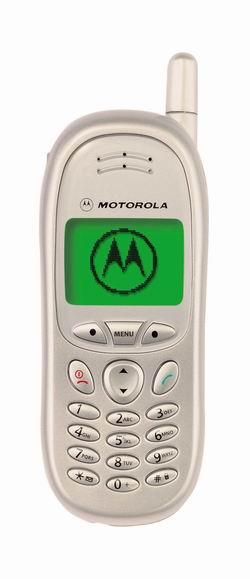 The best phone of the middle class
Itís not a secret that phones of the middle class are the most popular among both manufacturers and customers. All functions, which are necessary to a usual user, are realized in these models. Today there is a tendency that fashion phones approximate to the middle class and such models as Panasonic GD67, Nokia 3510i, SonyEricsson T300 are good examples of this process. It was rather easy to choose the best phones in this group; it was much more difficult to assign first two places. Look, we have Siemens C55, which appeared in December. It is one of the most balanced models of this class but it has been sold only during short time. As a result the phone took only the second place this year, probably, it would be the leader next year. First place wins Korean manufacturer, Samsung, with two models - Samsung SGH-R210/R200, which differ in flip cover. Nice design, blue backlighting, reasonable price and absence of problems with software make the phone popular among customers.
No doubts, that the third place takes Nokia. Unfortunately, traditions not always play a positive role. For example, models of 3000 are popular till today, famous brand and the lowest price for the phone from Nokia are for it. Next models, Nokia 3410/Nokia 3510, in particular, were noticeable, but they were not so popular among customers because of rather high price and same dimensions.
So, we have the following three leaders:
Samsung SGH-R200/R210
Nokia 3310/Nokia 3330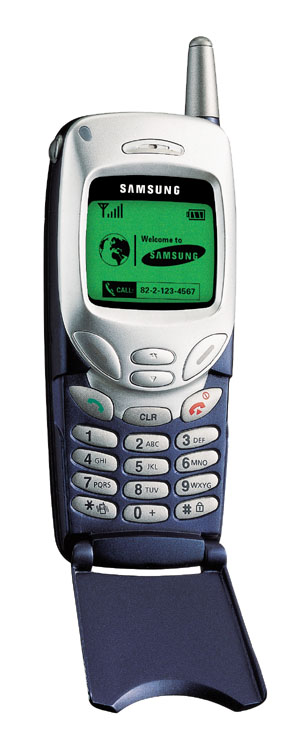 Business phones have the most advanced features, the longest operating time and a reasonable price. The price of these phones is between phones of the middle class and fashion phones. Before 2002 a choice in this class was not great, two main players were Nokia 6210 and Siemens S35. Then the situation changed, a new model Siemens S45 (and a similar model ŐŇ45) appeared, while launching of Nokia 6310 was delayed. In contrast to Nokia 6210, this phone didnít become a sales hit, and other models werenít also so successful. At the same time Siemens S45 was as popular as the previous model.
However, the first place doesnít belong to Siemens, as business phone means not only right price policy and interesting design. Only in this class functionality of the phone is the most important thing, very often a user needs all phone functions. In 2002 the only suitable choice for those, who were interested in advanced features, was SonyEricsson T68i. This model surpassed the time and even now it can be a rival to modern phones. Small shortcomings are the absence of polyphony and Java support, but these features appeared in rival phones not long time ago. The only doubt while choosing this phone was that it was positioned as a fashion class phone but at last all doubts were removed.
The third place belongs to Nokia, namely Nokia 6510. This phone doesnít have new technologies but it has small dimensions and supports the main functions typical to this class. These characters and popularity of the brand attract attention of many customers.
So we have the following three leaders.
Sony Ericsson T68i
Siemens S45/ME45
Nokia 6510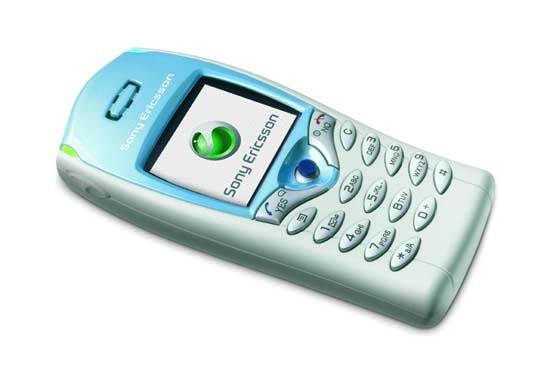 Itís common knowledge that fashion phones are those, which have unusual design to show the status of the owner. Samsung SGH-T100 was really a discovery of the year, for the first time it demonstrated possibilities of polyphony and a colour screen. If we say that this phone was popular, we say nothing. However, as the first product of such class T100 doesnít have the best screen, it is rather simple phone without extra features. The first place wins Panasonic GD87. It was launched only in the end of the year, but it was very noticeable. Almost ideal TFT-display, integrated camera, advanced phonebook, interesting design. These are only few virtues of this model. Only one minus remains, namely, the demand canít be satisfied at once, for example in Russia these phones will be sold only in January. But to say the truth this phone is one of the most attractive one among folder type phones.
The third place could take both Nokia 7210 and Motorola v70. Unusual opening of Motorola v70 and its nice design appeal to many customers. But we canít say that it is the best phone because it doesnít have polyphony and a colour screen. That is why we give the third place to Nokia 7210. Though this choice remains rather controversial; all the models are too different to compare.
Nevertheless we have the following winners: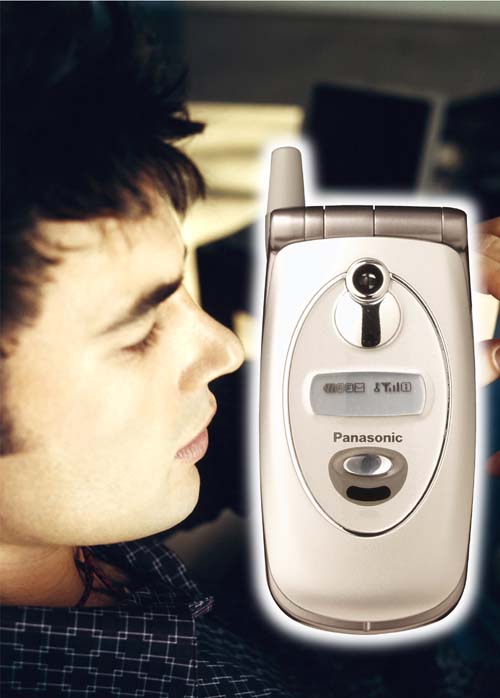 It would seem that one need to select best phones in each class, then select the most frequently used model and it would be a winner. But itís not so simple. The best phone line means that users replace older models by more advanced ones and patiently wait for a new phone, which belongs to the same class. Apart from userís loyalty, this phone line should include the phones of all categories and classes. For example, such manufacturers as Panasonic, Alcatel, LG, SonyEricsson didnít have any model lines in 2002, only separate models were sold, not the whole line. Despite of abundance of models from Samsung we couldnít consider it as a possible candidate in this nomination, as its phone line doesnít contain business phones.
So, there were no surprises here, all places were taken as it was expected. Siemens is a leader, its phone line is the most balanced one; this fact can be proved by increasing sales. Siemens tries to overtake a market leader. Nokia takes the second place; this company has a wide model line, which will be wider next year. May be itís a little bit difficult for a customer to know about all models but, in general, it has a positive influence. Userís loyalty to this phone line is high, but indistinct positioning, mixed classes, phones with functions of other classes, donít make this company a leader in this nomination. Third place belongs to Motorola, it was succeed in reorganizing its phone line, which now has models of each class. The company renewed phone design and an approach to phone line formation. These efforts had an effect, sales of company has been increased.
So, we have three following leaders:
Siemens
Nokia
Motorola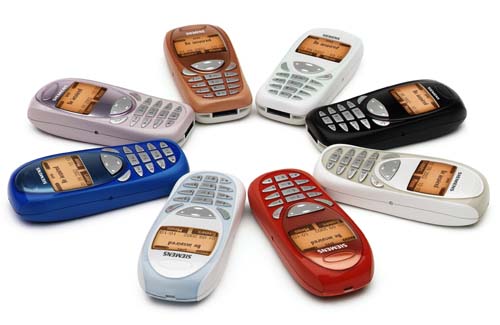 Design is a personal thing and in most cases it makes no sense to speak about it. Nevertheless, several phones, which were produced during the year, are stand out by their design features. The first one is Samsung SGH-A400 made as a powder-box. This shape was prescribed by a target group Ė this phone was aimed namely to women. Later LG W510 was appeared, it was aimed for both women and men. This phone has a nice design; it received several international awards for design. Comparing two models, we preferred LG and gave it the first place.
Also we canít miss Motorola v70, which has a new opening mechanism. Again this company is a pioneer in the world of mobile terminals. And we award this phone the third place.
So, first three places are the following:
LG W510
Samsung SGH-A400
Motorola v70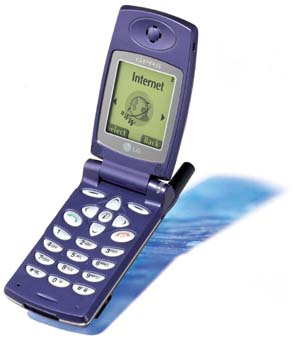 We get used that phones of one class have almost equal capabilities, they usually differ in design, menu structure, special features and so on. But we always have a pioneer, the first one, who shows all new capabilities, which later will be standard for all other manufacturers. In 2002 we have three trendsetters - Samsung, Motorola and SonyEricsson. First company included 16-tones and then 40-tones polyphony in its phones. In spite of that polyphony had been already used in the phones of other manufacturers, launching of 16-tones sequencers stimulated mass application of this feature to phones.
Traditionally all phones from Motorola support GPRS. Earlier all phones of this company were equipeed with wap-browser, while other manufacturers applied it only in top-models.
SonyEricsson has a full right to be a leader in innovations. None of the phones was such advanced phone as the phone of this company. Very often its phones surpass their time. For a long time namely SonyEricsson T68i was the only phone which supports MMS technology and external digital camera. Today these features become standard to the phones of this class.
As a result we have three leaders:
SonyEricsson
Samsung
Motorola
There wonít be recipients of awards in this nomination; there is no sense to award one or another technology. We decide only to enumerate the most interesting technologies, which appeared in 2002 or a little bit earlier and became popular this year.
MMS didnít become popular as it was expected in the beginning of the year. On the other hand it didnít disappear. Probably, it will show itself in 2003, when many phones with its support be launched and operates begin to use this technology in commercial purposes.
Little by little bluetooth is becoming a mass product; price is falling and as a result more people purchse such kinds of devices. We think that in 2003 sales of bluetooth headsets will be increased and more manufacturers will produce bluetooth-accessories.
We can also observe first steps of positioning systems in mobile networks; first drafts already exist in some networks. But itís too early to say that this service is of great demand.
Naturally, many other interesting events occurred in 2002; unfortunately we canít cover all of them in this article. So we paid our attention only to the most bright technologies and products of the year.